"This is exactly what I have been searching for! I bought this product, and now it has made my life easier and my cat happier." - Ashlyn, USA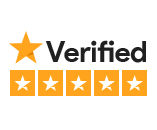 ---
Tired of Your Cat Ruining Your Furniture?


⏳ Hot Sale 30% Off 🔥
✅ Simple to Install

✅ Scratch Resistant
✅ Painless and Non-Toxic
✅ Reusable
Embrace High-Quality Protection with our Heavy-Duty Couch Scratch Guards

When it comes to protecting your furniture from cat scratches, our heavy-duty clear protector sheets reign supreme. These Couch Scratch Guards, available at yourcatneeds.com, are not only robust and long-lasting but also elegantly designed to be barely noticeable. Say goodbye to lint, fur, or dust clinging to your furniture - with our guards in place, your couch will look as pristine as ever.


Instant Deterrent for Your Cat's Scratching Habit
Cats find our couch scratch guards unappealing, which makes them an effective deterrent to their scratching instincts. Once you install these sturdy sheets, you'll notice your cat will immediately lose interest in scratching your furniture.
Customizable and Durable for All Types of Furniture and Doors

Our heavy-duty Couch Scratch Guards can be easily customized to fit any furniture size or shape, offering flexible protection. Unlike double-sided sticky tape, these high-quality guards provide a lasting solution, remaining effective even as the adhesive ages. The included twist pins ensure the guards stay securely in place, giving you the peace of mind you deserve.

Experience a new standard in furniture protection with our Couch Scratch Guards - your ultimate solution for a scratch-free living environment.

Available in packs of 5. Order now and save your furniture from any future cat-related mishaps.

Due to huge demand, we are officially running low on this product.
Click the "ADD TO CART" button to place your order while supplies last!
If you aren't in LOVE with your purchase, just let us know within 30 days and you will receive a stress-free refund.
We are a Canadian company and all orders ship quickly for 
FREE
 with Tracking 
here
.  Your order supports a family owned and operated business.  For 24/7 customer service, email 
contact@yourcatneeds.com
.

not bad, certainly prevents the cat from scratching but after a while it starts to peel off the couch
I haven't put it in yet
I'm waiting for the new sofa
Thank you very much for the product I received
Good product, 1 week of use and my cats don't even come close to scratching
Everything came right for now is inhibiting cats from scratching the sofa
This section doesn't currently include any content. Add content to this section using the sidebar.