"This is exactly what I have been searching for! I bought this product, and now it has made my life easier and my cat happier." - Ashlyn, USA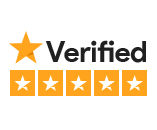 ---
Very happy with all the products that i bought.
45$ for this is a fraud. Don't buy it.
4 in 1 Cat / Pet Grooming Comb. Hair Removal, Wash, Clean & Massage
Il n'y a pas de lingette inclus si vous achetez la brosse . Du coup il faut faire 2 commandes . C'est dommage je doit attendre d'avoir des lingettes pour pouvoir utiliser la brosse
Tried it out just like the directions say to do, after five strokes of brushing my cat very lightly the clasp to open the inside part to take off the wipe broke. So pretty much made of very cheap plastic and will never buy again. Very disappointing
Absolutely awesome
I bought one of these to try on my kitty that is long haired and huge and I can't bathe him anymore like I want, did I mention he was huge and his brother too! Love my kittys have to keep them clean and the dander is ridiculous if I don't, this brush is magic! I do wish it was bigger but otherwise it works and it works well!! I'm so happy with it!
5 Stars
Does exactly what is shown in the adverts. Cat loves it and it does the job.
Cat likes it
After few brushes, finally found the one that the cat likes. Removes lots of hair, makes him look clean, and my kitty doesn't find it annoying like other brushes. Good find.
Best Sellers
Discover an extensive range of high-quality cat products and accessories. for cats. From interactive toys to cat costumes, our curated selection caters to every cat's unique lifestyle and preferences, making us a trusted choice for cat parents across the nation.