"This is exactly what I have been searching for! I bought this product, and now it has made my life easier and my cat happier." - Ashlyn, USA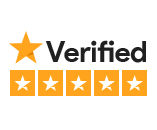 ---
Say Farewell to Unpleasant Litter Odors and Untidy Floors!
🔥 Pre-Black Friday Sale 50% Off 🔥
Stop Litter Trailing Through The House

Using a honeycomb, double-layer design, the Ultimate litter mat puts and end to litter stuck in your cat's paws from reaching other rooms. 
All while helping you clean less and recycle more!
It's large enough to cover the litter box area, especially the 45x60 and 55x75 sizes.  The mat makes litter vanish by trapping it before it reaches the clean floor.  Pick up the mat & the litter falls through. 

Now just put it back in the cat litter box for reuse!  

Save 30% on Litter
You'll save tons of money because you won't have to buy litter as often.  The Ultimate cat litter mat allows you to recycle trailed unused litter back into the litter box, saving you up to 30% on the cost of litter.
Water-Proof and Easy to Clean
Our mat has a water-proof non-slip bottom layer that helps protect your hardwood floors and carpets from accidental misses.  it can easily be rinsed off with water or wiped clean. 
Veterinarian Approved
The Ultimate Cat litter mat is made from lightweight and durable environmentally friendly EVA material.  It's soft and comfortable on your kitties paws, and it's odorless and free from toxins.  It's 100% safe and can be used with confidence.
⭐⭐⭐⭐⭐
30,000+ Happy Customers
Due to huge demand, we are officially running low on this product.
Click the "ADD TO CART" button to place your order while supplies last!
If you aren't in LOVE with your purchase, just let us know within 30 days and you will receive a stress-free refund.
We are a Canadian company and all orders ship quickly for 
FREE
 with Tracking 
here
.  Your order supports a family owned and operated business.  For 24/7 customer service, email 
contact@yourcatneeds.com
.

Awesome
This mat is awesome my cats think it's weird but it gets the job done
Litter mat
I love it it catches so much of the litter
Cool design thats functional
They look pretty slick and is better working than what I have. Im geniunly, positively suprised. Though its not as easy to pour excess back into the litterbox with the big mat i got, compared to what was seen in the videos. Good product though. Definetly an upgrade
A little small but works nickel and drits well by separating the two parts to empty in the trash
The bag arrived in advance, the carpet is rolled, I have to leave it flat with a heavy weight on it to straighten it...
Otherwise everything is correct
I accidentally ordered the smallest size thinking it would fit in the space I needed it to but I was wrong but it still works great it definitely has limited sweeping up the floor every single day for litter.. definitely ordering a bigger size lol
It is useful as it partly holds cat's litter stuck on his paws!
Much better, less waist. I have 2 cats, one doesn't mind the matter at all. And the other one is a young cat and he's just not too sure because it's different. Yes I would definitely recommend this mat for placement in front of the litter box.
Nice product. Fast shipping and very good quality. Recommended!
This section doesn't currently include any content. Add content to this section using the sidebar.