"This is exactly what I have been searching for! I bought this product, and now it has made my life easier and my cat happier." - Ashlyn, USA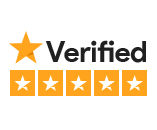 ---
Transform your cat into an Easter Bunny!
Your furry companion will look simply irresistible with these cute ears perched atop their head.
Crafted with soft and durable materials, our bunny ears are designed to fit comfortably on your cat's head without causing any discomfort, your cat will barely notice them!
So what are you waiting for - get your bunny ears today and start taking the cutest photos with your cat!
Order now and benefit from a great discount + free worldwide shipping!

This section doesn't currently include any content. Add content to this section using the sidebar.