"This is exactly what I have been searching for! I bought this product, and now it has made my life easier and my cat happier." - Ashlyn, USA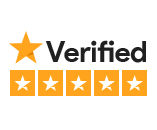 ---
5-Tier Cat Tree Tower: Floor-to-Ceiling Climber with Cactus Design and Multiple Features

⏳ Hot Sale 20% Off 🔥

Adjustable Height Cat Tree:
Our 5-tier cat tree incorporates plush-covered platforms spaced 17.9 inches apart, creating an exciting climbing experience for your feline friends. The tension rod can be adjusted to fit ceilings ranging from 94 to 108 inches, ensuring a sturdy and stable environment for your cats, regardless of their height.


Contemporary Design:
This floor-to-ceiling cat tree tower takes inspiration from nature with its green sisal rope and carpet covering, shaped like a cactus. This unique design will not only enthrall your cats but also complement your home decor. It includes a comfortable hammock for your cat's lounging and sleeping needs.


Catering to Cats' Natural Instincts:
Cats naturally love to climb and reach high places. This cat tree, stretching to your ceiling, provides the perfect vantage point for them. Plus, with sisal-covered scratching posts and a dangling ball, it caters to their hunting instincts and claw-sharpening needs. Plush platforms and a hammock provide comfortable spots for relaxation and napping.


Suitable for Multiple Cats:
With numerous platforms for play and various leisure spots like the transparent acrylic nest, this cat tree can accommodate two to three cats simultaneously. Watch your feline friends play or see how they snooze in the acrylic nest.


Easy Assembly & Guaranteed Satisfaction:
Setting up this cat tree scratch post takes 10 minutes or less. For any queries, our dedicated customer service team is available to resolve your concerns swiftly and professionally.
We are a Canadian company and all orders ship quickly for FREE with Tracking here.  Your order supports a family owned and operated business.  For 24/7 customer service, email contact@yourcatneeds.com.

This section doesn't currently include any content. Add content to this section using the sidebar.