"This is exactly what I have been searching for! I bought this product, and now it has made my life easier and my cat happier." - Ashlyn, USA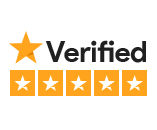 ---
Captures 85% More Hair While Brushing

⏳ Hot Sale 25% Off 🔥
Discover the ultimate solution to your pet grooming needs. Our All-in-One Pet Grooming & Fur-Removal Glove is designed to transform the way you care for your furry friends. Whether you have a playful feline or a loyal canine, this glove caters to them all.
Key Features:
Gentle Grooming: Soft bristles ensure a comforting massage experience, helping in detangling and shedding loose fur, all while keeping your pet's skin unharmed.
Efficient Fur Removal: The unique texture of the glove allows for easy capture and removal of stray hairs, ensuring cleaner spaces and happier pets.
Ergonomic Design: Crafted for ease and comfort, the glove fits snugly, ensuring a non-slip grip while you pamper your pet.
Eco-Friendly & Durable: Made from premium materials, it's built to last and ensures sustainability, reducing the need for disposable grooming tools.
Bid farewell to stray hairs and multiple grooming tools. With our All-in-One Glove, a cleaner home and a well-groomed pet are just a gentle brush away. Perfect for pets of all sizes and fur lengths, it's the only grooming tool you'll ever need. Indulge in a bonding session with your pet like never before!
SPECIFICATIONS
Product Dimensions: 7.48 x 6.3 x 0.39 inches; 3.21 Ounces
Material: Silicone
Feature 4: Three Colors Available
Feature 3: One SIze Fit All
Feature 2: Tired of pet hair all around you and your house? Easy to shake off pet
Feature 1: Higher and Soft Silicone Tips
We are a Canadian company and all orders ship quickly for FREE with Tracking here.  Your order supports a family owned and operated business.  For 24/7 customer service, email contact@yourcatneeds.com.

This section doesn't currently include any content. Add content to this section using the sidebar.