"This is exactly what I have been searching for! I bought this product, and now it has made my life easier and my cat happier." - Ashlyn, USA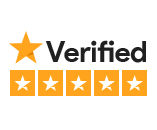 ---
Cute Cat Pet Hook


🔥 Fall Sale 20% Off 🔥
Organize and Decorate in Style
This Cat Key Hook strikes the perfect balance between utility and aesthetics. It lets you hang up various items, simultaneously beautifying your space. It helps each of your home items find their 'home', contributing to a tidy, organized and aesthetically pleasing environment. It's time to let your belongings go home, and let our Cat Hook make your home both beautiful and neat.
The Magic of Gravity Sensor Technology
Our Cat Hook is more than just a charming accessory. It's a Gravity Sensor Sticky Wall Hook designed to dazzle you with a variety of cartoon patterns. Each of the six hooks in one set reveals a different adorable cat cartoon as if they're warmly greeting you. It's not just a practical hook, but a source of joy and warmth.
Encourage Tidiness with Fun
The Cat Hook does not only decorate rooms and bring fun, but it also serves an educational purpose. It's a great tool for instilling good habits in children. Its playful design encourages kids to tidy up their rooms and organize their belongings, promoting cleanliness and orderliness from a young age.
More Than Just A Pretty Face
Don't let the cuteness fool you! This stylish Cat Hook is also a picture of practicality. It's perfect for hanging various items such as bags, keys, scarves, coats, hats, towels, toys, photos, and even kitchen utensils like spoons, spatulas, chopping boards, gloves, and frying pans. It's more than a room decorator - it's a versatile storage solution.
User-Friendly Functionality
Ease of use is one of the top priorities of our Cat Key Hook. Its peel-and-stick technology means no wall or surface damage. Forget about the hassle of nails and drills! It's easy to install and remove, perfect for use on various smooth surfaces including wood, tile, ceramic, metal, and plastic. Please note that it may not adhere as well to wallpaper, painted walls, or other rough surfaces.
⭐⭐⭐⭐⭐  30,000+ Happy Customers
Due to huge demand, we are officially running low on this product.
Click the "ADD TO CART" button to place your order while supplies last!
If you aren't in LOVE with your purchase, just let us know within 30 days and you will receive a stress-free refund.
We are a Canadian company and all orders ship quickly for 
FREE
 with Tracking 
here
.  Your order supports a family owned and operated business.  For 24/7 customer service, email 
contact@yourcatneeds.com
.

This section doesn't currently include any content. Add content to this section using the sidebar.