"This is exactly what I have been searching for! I bought this product, and now it has made my life easier and my cat happier." - Ashlyn, USA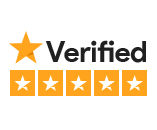 ---
Removes up to 95% of dead hair and untangles them in just 3 minutes!
🔥 Pre-Black Friday Sale 50% Off 🔥
🤍 Effortless grooming experience
🧹 Floors, furniture & clothes fur-free
😻 Massage-like on their fur
🐈 Helps get rid of allergies
Makes Brushing Way Easier: Equipped with a feature that allows the attachment of pet wipes, this brush amplifies the grooming efficacy by trapping stray cat hairs, thus keeping them from dispersing throughout the grooming period.
Gentle Silicone Design: Crafted with soft silicone bristles, this brush guarantees a tender and pleasant grooming experience for your feline companion. It offers a calming massage-like touch, transforming grooming times into delightful moments for your furry pal.
Hassle-Free Dry Bath: Offer your cat a dry bath, streamlining the grooming process while sparing you from exerting extra time and effort.
 Get rid of tangles, knots, shedding, and mats in the most gentle way possible! 
See the difference it makes in keeping your cat's coat immaculate and your home hair-free!
FEATURES: 
Upgraded Pet Brush: Comfortable 56/76 rubber prongs that fit pet's body perfectly and really add to pet's comfort; The non-slip handle is more suitable for the owner. Suitable for short-haired, medium-haired or long-haired dogs/cats/rabbits.


Unique Cleaning Device: Unlike other combs, our pet comb contains wet paper towels to remove loose hair from your pet's back while gently cleaning the hair. Save your cleaning time.




Massage Your Pet: The comb not only removes loose hair, but also massages your pet at the same time, especially for long-haired pets. These combs effectively penetrate hair roots, untie knots and improve mood.
Hair remover for clothes: The cat comb has short and fine teeth on the back and can be used to remove pet hair from clothes, sofas and other places. Taking care of your cat or other pets and keeping their coat clean can really go a long way in preventing pet illnesses!

SPECIFICATIONS:
Material: ABS


Color: blue, pink


Weight: 200g


Size: 6.2*3*19cm/2.4*1.2*7.5in


Contents: 1 pet hair removal comb with water tank.
NOTE
Please allow slight size differences due to manual measurements.

Due to the different computer monitors and lighting effects, the actual color of the item may differ slightly from the colors show in the pictures.


⭐⭐⭐⭐⭐
30,000+ Happy Customers
 Due to huge demand, we are officially running low on this product.
Click the "ADD TO CART" button to place your order while supplies last!
If you aren't in LOVE with your purchase, just let us know within 30 days and you will receive a stress-free refund.
We are a Canadian company and all orders ship quickly for FREE with Tracking here.  Your order supports a family owned and operated business.  For 24/7 customer service, email contact@yourcatneeds.com.

Very happy with all the products that i bought.
45$ for this is a fraud. Don't buy it.
4 in 1 Cat / Pet Grooming Comb. Hair Removal, Wash, Clean & Massage
Il n'y a pas de lingette inclus si vous achetez la brosse . Du coup il faut faire 2 commandes . C'est dommage je doit attendre d'avoir des lingettes pour pouvoir utiliser la brosse
Tried it out just like the directions say to do, after five strokes of brushing my cat very lightly the clasp to open the inside part to take off the wipe broke. So pretty much made of very cheap plastic and will never buy again. Very disappointing
Absolutely awesome
I bought one of these to try on my kitty that is long haired and huge and I can't bathe him anymore like I want, did I mention he was huge and his brother too! Love my kittys have to keep them clean and the dander is ridiculous if I don't, this brush is magic! I do wish it was bigger but otherwise it works and it works well!! I'm so happy with it!
5 Stars
Does exactly what is shown in the adverts. Cat loves it and it does the job.
Cat likes it
After few brushes, finally found the one that the cat likes. Removes lots of hair, makes him look clean, and my kitty doesn't find it annoying like other brushes. Good find.
This section doesn't currently include any content. Add content to this section using the sidebar.