"This is exactly what I have been searching for! I bought this product, and now it has made my life easier and my cat happier." - Ashlyn, USA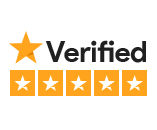 ---
DownyPaws 4000mAh Smart Cat Odor Purifier Eliminates Up To 99% Of Unwanted Smells Fast
🔥 Fall Sale 31% Off 🔥
Why choose DownyPaws Cat Litter Deodorizer?

DownyPaws Cat Litter Deodorizer is a new mode of odor eliminator in the market, which is using new ion decomposition technology to eliminate and control odor up to 99%. It's specially designed for cats, puppy or any small spaces, like Cat Litter Box, dog crate.
It won't generate any harmful or unwanted smells. Let's create a better environment for your pets and a fresh home!!
Size: 9.2*9.2*4 cm

Weight: 180g

Deodorization Rate: ≥ 99%

Dust reduction Rate: ≥ 99%

Operating Hours: 24/7

Working Sound: ≤ 20db

Battery Life: Up to 14 days on a single charge

Charging Method: USB Powered


How to Achieve a Better Effect?


🐈 Effective Odor Neutralization: Eradicate more than 99% of unpleasant scents from your cat's litter. Note that while a complete odor transformation might not be evident on the initial day of usage, a remarkable improvement is typically noticeable within 2-3 days.
🆗 Safe and Pet-Friendly Operation: DownyPaws releases deodorizing and dust-reducing agents such as negative ions, all within safe emission standards. The device is also armed with an intelligent bio-sensing mechanism, which deactivates the deodorizer as the cat approaches and reactivates it upon their departure, ensuring utmost safety and peace of mind.

🔋 USB Rechargeable & Economical: Our cat odor neutralizer features an integrated 4000mAh high-capacity lithium battery, rechargeable via a USB cable (included). A single charge now provides an impressive 14 days of battery life, outperforming other products in the market by 50%, and reducing the need for frequent recharging.


⭐⭐⭐⭐⭐
30,000+ Happy Customers
Due to huge demand, we are officially running low on this product.
Click the "ADD TO CART" button to place your order while supplies last!
If you aren't in LOVE with your purchase, just let us know within 30 days and you will receive a stress-free refund.
We are a Canadian company and all orders ship quickly for
FREE
with Tracking
here
.  Your order supports a family owned and operated business.  For 24/7 customer service, email
contact@yourcatneeds.com
.

using with guinea pig cages, working really well so far
It looks good but I haven't tried it yet. I'll tell you how it is. It arrived two days ahead of schedule and in perfect condition
Using for a bunny litterbox
It looks like it's quality. We are already using it and it apparently reduces the smell considerably. I recommend it!
Excellent after my first experience
The product arrived in less than ten days and looks good, I have not used it yet
Super!! It really works very well against bad odors! It really has gotten a lot better with it!! I'm THRILLED!
Great device works perfectly and made a difference .. Highly recommended
This section doesn't currently include any content. Add content to this section using the sidebar.