"This is exactly what I have been searching for! I bought this product, and now it has made my life easier and my cat happier." - Ashlyn, USA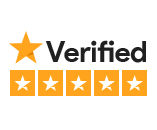 ---
Ultra - 99.9% Dust-Free, Low Tracking, Hard Clumping, Superior Odor Control, Unscented & Natural Ingredients
🔥 Sale 20
% Off 🔥
PREMIUM QUALITY: A combination of premium texture and granule size made with 100% bentonite clay for maximum clumping creates litter particles that are just the right size.
LOW DUST: Ideal for cats and owners who suffer from allergies with a 99.9% dust-free and hypoallergenic litter formulation.
HARD CLUMPING: Hard clumping medium grain clay helps prevent moisture from reaching the bottom of the tray and forms hard clumps that won't break down, making it easier to scoop.
SUPERIOR ODOR CONTROL: Formulated for single or multi-cat households with natural ingredients to keep your home smelling clean and fresh between litter box cleanings.
LOW TRACKING: A unique formulation of medium grain clay helps keep litter in the box where it belongs.
FOUNDED IN 1987: Dr. Elsey's is a veterinarian-owned cat product brand dedicated to creating products that solve the complex needs of pet owners. Founded in 1987 with the first all-natural clumping cat litter, Dr. Elsey's line of products has since grown to include a variety of premium litters that address the health and behavioral needs of cats in every stage of life.


Dr. Elsey's Precious Cat Ultra Clumping Cat Litter is a unique formulation that combines the heavy non-tracking granules of classic with a medium-grain clay. The result is an excellent clumping litter that prevents moisture from reaching the bottom of the tray while providing a clump that will not break down. This cat litter is perfect for multi-cat households and those cat parents with sifting or mechanical litter boxes. With its superior odor control, you can be sure your home will always smell fresh and clean.
⭐⭐⭐⭐⭐
30,000+ Happy Customers
Due to huge demand, we are officially running low on this product.
Click the "ADD TO CART" button to place your order while supplies last!
If you aren't in LOVE with your purchase, just let us know within 30 days and you will receive a stress-free refund.
We are a Canadian company and all orders ship quickly for 
FREE
 with Tracking 
here
.  Your order supports a family owned and operated business.  For 24/7 customer service, email 
contact@yourcatneeds.com
.

This section doesn't currently include any content. Add content to this section using the sidebar.