"This is exactly what I have been searching for! I bought this product, and now it has made my life easier and my cat happier." - Ashlyn, USA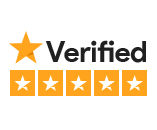 ---
Indulge Your Cat or Pet with a Stress-Free Nail Grooming Session
⏳ Hot Sale 30% Off 🔥


Elevate your pet's nail grooming routine with our nail grinder! Tailored for your feline's utmost comfort, it ensures a quick, neat, and hassle-free experience. 🐾
The Importance of Nail Grinding:
👩‍⚕️ Expert Advice from Veterinarians:
It's more than aesthetics! Long nails can cause discomfort and potentially irreversible harm. Grinding offers a subtle and smooth nail trimming, sealing the end perfectly. Grinders reduce the likelihood of nicking the sensitive nail quick, unlike clippers, where one slip can lead to pain.
Features:
✅ Precision with Diamond: Our grinder employs a diamond drum bit, ensuring safe and meticulous nail grooming. Endorsed by vets and professional groomers!
✅ Tailor-made for Every Feline: Choose from dual-speed options and 3 grinding ports to cater to your cat's unique nail needs.
✅ Stress-free Sessions: Designed to produce minimal sound and vibration, ensuring your feline remains calm throughout.
✅ Freedom from Cords: Powered by a rechargeable battery, enjoy 2 hours of uninterrupted grooming after a 3-hour charge. Its balanced design is user-friendly for both righties and lefties.
SPECIFICATIONS
Type: Dogs and Cats
Material: Stainless Steel
Item Type: Nailclippers
Item Name: USB charging dog nail grinders
Feature 5: pet nail supplies
Feature 4: dog grooming products
Feature 3: dog nail grinder
Feature 2: cat nail clipper
Feature 1: pet nail grinder
Due to huge demand, we are officially running low on this product.
Click the "ADD TO CART" button to place your order while supplies last!
If you aren't in LOVE with your purchase, just let us know within 30 days and you will receive a stress-free refund.
We are a Canadian company and all orders ship quickly for
FREE
with Tracking
here
.  Your order supports a family owned and operated business.  For 24/7 customer service, email
contact@yourcatneeds.com
.

I like the product.
I bought it because I recommend it a lot, but I bought it well!!!!
Everything arrived very well and my dog does not stress so much
After charging it fully used it to trim my cat's nails which took like 30 minutes(long thick nails) and battery was depleted. So it doesn't last for 4hours but only 30mintes. Luckily I can use it while charging but this is not ok.
This section doesn't currently include any content. Add content to this section using the sidebar.