"This is exactly what I have been searching for! I bought this product, and now it has made my life easier and my cat happier." - Ashlyn, USA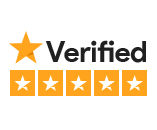 ---
Cozy Cat Bed
🔥 Hot Product - Sale 25% Off 🔥



• Washable Cave Mat: The mat is washable, making it easy to clean and maintain.
• Removable Bed for Cat and House: The bed is removable, allowing you to easily clean and maintain it.
• Small Plush Cats: The mat is designed specifically for cats and small dogs, ensuring a comfortable fit.
• Cave-like Design: The mat's cave-like design provides a cozy and comfortable space for your pet to rest.
⭐⭐⭐⭐⭐
30,000+ Happy Customers
 Due to huge demand, we are officially running low on this product.
Click the "ADD TO CART" button to place your order while supplies last!
If you aren't in LOVE with your purchase, just let us know within 30 days and you will receive a stress-free refund.
We are a Canadian company and all orders ship quickly for
FREE
with Tracking
here
.  Your order supports a family owned and operated business.  For 24/7 customer service, email
contact@yourcatneeds.com
.

This section doesn't currently include any content. Add content to this section using the sidebar.