"This is exactly what I have been searching for! I bought this product, and now it has made my life easier and my cat happier." - Ashlyn, USA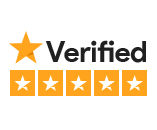 ---
Whisker-Twitching Fun: Nutrient-Rich Catnip Energy Balls for Play & Health!


🔥 Fall Sale 25% Off 🔥
Introducing the ultimate treat for your fur-baby: Our Catnip Energy Balls. They're not just a toy – they're a health-packed treat that keeps your kitty entertained and nourished.
Highlights:
🌿 Authentic Catnip Experience: Harnessing the allure of pure, natural catnip, these balls guarantee a whirlwind of excitement for your feline.

🍬 Edible Delight: A unique blend of play and nourishment, letting your cat enjoy a fun licking session.

💪 Vital Nutrients: Infused with essential nutrients, these balls are a delightful way to supplement your cat's diet, enhancing vitality and vigor.

🎮 Lasting Playtime: Crafted for durability, these balls promise countless hours of entertainment, batting, and licking.

🐾 All Cats Welcome: Designed with love for cats of all ages, from the curious kitten to the dignified senior.
Elevate playtime into a nourishing experience for your beloved cat. Experience the joy of watching them chase, bat, lick, and love their new favorite toy. Add to cart and let the fun begin!
⭐⭐⭐⭐⭐  30,000+ Happy Customers
Due to huge demand, we are officially running low on this product.
Click the "ADD TO CART" button to place your order while supplies last!
If you aren't in LOVE with your purchase, just let us know within 30 days and you will receive a stress-free refund.
We are a Canadian company and all orders ship quickly for
FREE
with Tracking
here
.  Your order supports a family owned and operated business.  For 24/7 customer service, email
contact@yourcatneeds.com
.

The size of the ball is small but not bad.
Very good. The cat is happy.
Thank you.
They liked it a lot, hahahahaha. It's fun to see how they rub themselves and try to bite it, they did listen to him for two days. I don't know if it dried up and it no longer smells to them or if they just got tired... But the product itself is fine. Well done.
One of my girls raved!😁I'm happy and I recommend it. Very fast shipping.
They love it, the smell drives them crazy.
Everything excellent, thank you! I recommend it to everyone.
This section doesn't currently include any content. Add content to this section using the sidebar.