"This is exactly what I have been searching for! I bought this product, and now it has made my life easier and my cat happier." - Ashlyn, USA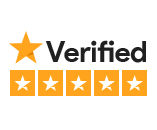 ---
🔥 3
0% Off Today 🔥
A Cat Bed So Comfy, Your Kitty Cat Will Feel So Relaxed!
Constructed with high-grade, durable and breathable 100% cotton, our product is designed to endure, ensuring dependable and prolonged service. The partially enclosed structure is not only airy and cozy but also includes a detachable cleaning component for convenient maintenance. Adaptable for use throughout the year, our product showcases a distinct and charming cave design that aligns with your cat's innate desire for concealment and refuge. This design serves as a tranquil resting place for mother cats and their kittens, providing a warm and safe space for relaxation and repose.
 

Due to huge demand, we are officially running low on this product.
Click the "ADD TO CART" button to place your order while supplies last!
If you aren't in LOVE with your purchase, just let us know within 30 days and you will receive a stress-free refund.
We are a Canadian company and all orders ship quickly for 
FREE
 with Tracking 
here
.  Your order supports a family owned and operated business.  For 24/7 customer service, email 
contact@yourcatneeds.com
.

Even more adorable in real life. Now remains to be seen if my cat will go into it.
This section doesn't currently include any content. Add content to this section using the sidebar.