"This is exactly what I have been searching for! I bought this product, and now it has made my life easier and my cat happier." - Ashlyn, USA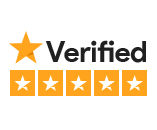 ---
Magic Organ Cat Toy
Keep your cats entertained for hours!
Entertain cats without having to worry about anything in your home getting damaged or losing the toy ball. It's impossible for cats to get the toy ball out of the Magic Organ and that's what will keep them on their toes!
Leave your kitty to play with this toy worry-free, it's incredibly robust and even after extensive use, the material will stay intact and the ball will not fall out!
Deform the Organ to your liking and give your furry friend a new challenge!
Comes with a Toy Ball that fits perfectly
Deform the Magic Organ to your liking
Ball won't fall out and keep your cat entertained
We are a Canadian company and all orders ship quickly for FREE with Tracking here.  Your order supports a family owned and operated business.  For 24/7 customer service, email contact@yourcatneeds.com.

This section doesn't currently include any content. Add content to this section using the sidebar.