"This is exactly what I have been searching for! I bought this product, and now it has made my life easier and my cat happier." - Ashlyn, USA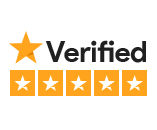 ---
MoonShadow Sky Projector Lamp
⏳ Hot Sale 33% Off 🔥


🌌 Immerse Yourself in Stars & Melodies: Transport any room into a celestial galaxy while enjoying a symphony of delightful tunes. Let your thoughts drift into the cosmos with the MoonShadow Lamp.
Features:
✅ Dynamic Rotation: Create a mesmerizing starry dance on your ceiling with just a click. One press on the left button sets the stars into a waltz!
✅ Melodic Whimsy: Double-tap the rotation button, and let the music box serenade you with its multiple song selections.
✅ Mood-Setting Colors: The right-side button lets you dive into a spectrum of colors. Choose a hue to match your mood or let it cycle through a cosmic rainbow.
✅ Easy Power Options: Whether plugging into the wall or using stored power, lighting up your universe has never been simpler.
✅ Adorable Design: Fashioned in the image of a cute and curious cat, this projector isn't just functional; it's a conversation starter.
✅ All-in-One Package: Comes complete with a user manual, charging cable, and 6 captivating transparencies for varied starry patterns.
Specifications:
Product Type: Light & Music Projector
Light Source: LED
Functions: Music & Projection
Switch Type: Button-Controlled
Power Mode: Plug-in/Storage
Material Composition: ABS+PS+PC+PET
Accessories: Manual, Charging Cable, 6 Transparencies
Voltage: DC5V 2A
Motor Power: 0.5w
Lamp Bead Power: 4W (3×1.3W/LED module)


Due to huge demand, we are officially running low on this product.
Click the "ADD TO CART" button to place your order while supplies last!
If you aren't in LOVE with your purchase, just let us know within 30 days and you will receive a stress-free refund.
We are a Canadian company and all orders ship quickly for
FREE
with Tracking
here
.  Your order supports a family owned and operated business.  For 24/7 customer service, email
contact@yourcatneeds.com
.

it's sooo cute!!! and the light it's really perfect for night time, thank you
as described bright enough to leave some light in the room
This section doesn't currently include any content. Add content to this section using the sidebar.