"This is exactly what I have been searching for! I bought this product, and now it has made my life easier and my cat happier." - Ashlyn, USA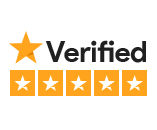 ---
LED Night Lamp with Bluetooth Speaker

🔥 Fall Sale 33% Off 🔥
✅ Surprise Gifts for Her
✅ Delightful Gifts for Cat Enthusiasts: A super adorable cat night light, constructed with BPA-free wash, adds a cozy touch, emerging as the top gift idea for women who are cat enthusiasts.
✅ Presents for Mom, Wife, and Teen Girls: Initiate a delightful ambiance with a simple press of the bottom power button to toggle on/off. Use the changing button to seamlessly modify brightness.
✅ Elegant Home & Office Desk Decoration: With its compact and friendly design, it stands out as a stellar decor for bedrooms, studies, and baby rooms and a brilliant gift idea for kids, girls, and ladies.
✅ Your Nightly Companion: The in-built 1200mAH lithium battery facilitates portable use for 4-24 hours, casting a gentle light that accompanies you all night.
✅ Charming Cat Companionship: Different cats nestled within the 3 colors of the house ensure this lovely cat keeps you company.

- ID: LJC-130
- Dimensions: 130x130x143mm
- Voltage/Current: 5V 1000mA
- Wattage: 1.2W
- Battery: 1200mAh
- Material: ABS, Beechwood
- Uses: Night and ambient light

Usage Guide

1. Initial Charge: Ensure a full charge before first use (approximately 3 hours). Use DC5V 1000mA chargers or equivalent power banks. A red light indicates charging, and green signifies a full charge. Usage time varies between 4 and 36 hours depending on brightness.

2. Operating: Tap the rear power switch to initiate a warm yellow glow. A second press turns it off.

3. Brightness: Adjust brightness via touch. Long-press for swift adjustment.

4. Post-Charge: Disconnect power promptly after a full charge. For extended non-use, fully switch off to conserve battery.

Safety and Care

1. Adult supervision is recommended for children under six.

2. Avoid disassembling to prevent damage to internal components.

3. Store in a dry area during prolonged non-use.

4. The light source isn't user-replaceable. Replace the lamp unit at life's end.

5. The complimentary plush kitten may shed. A hairdryer can mitigate this prior to use.

What's Included

- LED Night Light
- USB Charging Cable
- Instruction Manual

Keep these instructions for future reference and ensure safe and sustained use of your Little Pet House Light. If you have additional questions or need further assistance, please contact us.
⭐⭐⭐⭐⭐  30,000+ Happy Customers
Due to huge demand, we are officially running low on this product.
Click the "ADD TO CART" button to place your order while supplies last!
If you aren't in LOVE with your purchase, just let us know within 30 days and you will receive a stress-free refund.
We are a Canadian company and all orders ship quickly for
FREE
with Tracking
here
.  Your order supports a family owned and operated business.  For 24/7 customer service, email
contact@yourcatneeds.com
.

This section doesn't currently include any content. Add content to this section using the sidebar.