"This is exactly what I have been searching for! I bought this product, and now it has made my life easier and my cat happier." - Ashlyn, USA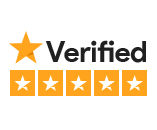 ---
Does your cat hate bath time?

Spare your cat from getting soaked in water and shampoo! Use our gloves and get your four-legged friend equally clean without the hassle of taking a bath!
Simply put on the gloves, get them wet and rub your cat with them. They have the same effect as applying shampoo and leave a great smell too!
It's simple, clean and requires very little water!
We are a Canadian company and all orders ship quickly for FREE with Tracking here.  Your order supports a family owned and operated business.  For 24/7 customer service, email contact@yourcatneeds.com.

This section doesn't currently include any content. Add content to this section using the sidebar.