"This is exactly what I have been searching for! I bought this product, and now it has made my life easier and my cat happier." - Ashlyn, USA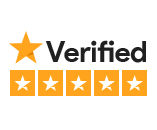 ---
Pet Dental Care Kit
Introducing our "Paw-some Pearly Whites: Pet Dental Care Kit" - the ultimate solution for maintaining your furry friend's oral health!

Features:
1. Soft Silicone Toothbrush: Gently cleans your pet's teeth, no discomfort.
2. Pet-Friendly Toothpaste: Combats plaque, keeps breath fresh.
3. Complete Oral Care: Prevents bad breath, gum disease, and tooth decay.
4. Easy-to-Use: Ergonomic design for effortless brushing.
5. For Dogs and Cats: Suitable for all breeds and sizes.

Show your love - order today for a healthy smile!
SPECIFICATIONS
Package: Toothpaste not included
Origin: Mainland China
Material: Silicone
We are a Canadian company and all orders ship quickly for FREE with Tracking here.  Your order supports a family owned and operated business.  For 24/7 customer service, email contact@yourcatneeds.com.

This section doesn't currently include any content. Add content to this section using the sidebar.