"This is exactly what I have been searching for! I bought this product, and now it has made my life easier and my cat happier." - Ashlyn, USA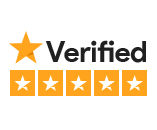 ---
Purr-fectly Nutritious Catnip Playballs: Energize & Entertain Your Feline
⏳ Hot Sale 25% Off 🔥
Elevate your cat's playtime with our unique Catnip Energy Balls! Specially crafted for your feline friends, these balls combine the fun of a toy and the benefits of a nutritional snack.
Features:
🌱 100% Natural Catnip: Only the purest catnip is infused in our playballs, ensuring a safe and intoxicating playtime for your kitty.

🍭 Lickable Cat Candy Design: Stimulate your cat's senses with a toy that offers both tactile and taste rewards.

🥇 Nutritional Boost: Enriched with essential vitamins and minerals, these snacks promote energy, ensuring your cat stays active and healthy.

🔄 Durable & Long-lasting: Made with high-quality materials, our Catnip Playballs are designed for extended playtimes, ensuring they remain your cat's favorite for a long time.

🌟 Perfect for All Life Stages: Whether you've got a playful kitten or a leisurely senior, these toys cater to all cats' play and health needs.
Give your cat the best of both worlds - an irresistible toy and a nutritional treat, all in one. Order today and watch as your feline friend purrs with delight!
SPECIFICATIONS
weight: 35 grams
product category: Chew toys
colour: Blue crab catnip, pink crab catnip, green crab catnip, blue snail catn
category: pet toy
Type: cats
Toys Type: Catnip Toys
Material: Plastic
We are a Canadian company and all orders ship quickly for FREE with Tracking here.  Your order supports a family owned and operated business.  For 24/7 customer service, email contact@yourcatneeds.com.

This section doesn't currently include any content. Add content to this section using the sidebar.