"This is exactly what I have been searching for! I bought this product, and now it has made my life easier and my cat happier." - Ashlyn, USA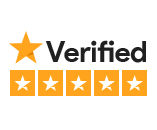 ---
Cat Grooming Brush and Self Massager Captures 80% of Hair When Brushing.  
🔥 Hot Sale 30% Off 🔥
If you have cats, you have probably tried your fair share of combs and brushes to combat their hair getting everywhere. The reason this Groomer works so well is that it removes loose, dead hairs from the undercoat that normal brushes cannot. Tackle your cat hair problem at the root and get it before it has covered your living areas. Takes only about 5 seconds to clean thanks to the brush's clever self-cleaning feature. Remove any cat hair from the brush with just a simple press of a button, making the brushing time easy, comfortable, effortless, and easy to clean up.

100% waterproof
Easy to use
Takes 5 seconds to clean
Removes Loose Undercoat, Mats and Tangled Hair
Due to huge demand, we are officially running low on this product.
Click the "ADD TO CART" button to place your order while supplies last!
If you aren't in LOVE with your purchase, just let us know within 30 days and you will receive a stress-free refund.
We are a Canadian company and all orders ship quickly for FREE with Tracking here.  Your order supports a family owned and operated business.  For 24/7 customer service, email contact@yourcatneeds.com.

Is awesome!
My cats love the Brush :)
Very good product, good quality, my cat loves it.
A decent brush, it scratches the hair well from the cat, it is convenient to clean with the button
Great long-shot cat scratching machine!!!
I didn't expect the brush to be this super, I thought my cat would not like it and may hurt her. Thank you Your Cat Needs for the high quality brush!
Came in perfect condition. Easy to use.
This section doesn't currently include any content. Add content to this section using the sidebar.