"This is exactly what I have been searching for! I bought this product, and now it has made my life easier and my cat happier." - Ashlyn, USA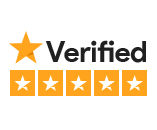 ---
If you have dogs, you have probably tried your fair share of combs and brushes to combat their hair getting everywhere. The reason this Groomer works so well is that it removes loose, dead hairs from the undercoat that normal brushes cannot. Tackle your dog hair problem at the root and get it before it has covered your living areas. Takes only about 5 seconds to clean thanks to the brush's clever self-cleaning feature. Remove any dog hair from the brush with just a simple press of a button, making the brushing time easy, comfortable, effortless, and easy to clean up.
100% waterproof
Easy to use
Takes 5 seconds to clean
Order now and benefit from an amazing launch discount + free worldwide shipping!

This section doesn't currently include any content. Add content to this section using the sidebar.