"This is exactly what I have been searching for! I bought this product, and now it has made my life easier and my cat happier." - Ashlyn, USA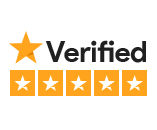 ---
The Automated Robot That Feeds Cats
Don't let your cat go hungry while you're out of the house! Make use of this smart cat feeding robot, which automatically provides meals throughout the day. It's fully customizable - set meal sizes, the number of meals, meal times, and more! You can even record your voice and the robot will call your cat with your voice when it's mealtime!
Simply plug it in at the USB port (cable included) and it will run forever! Additionally, you can insert batteries to keep it running in case the power goes out.
Fully customizable meals
3.5 L food storage
Convenient USB port
Voice recording capabilities
We are a Canadian company and all orders ship quickly for FREE with Tracking here.  Your order supports a family owned and operated business.  For 24/7 customer service, email contact@yourcatneeds.com.

This section doesn't currently include any content. Add content to this section using the sidebar.