"This is exactly what I have been searching for! I bought this product, and now it has made my life easier and my cat happier." - Ashlyn, USA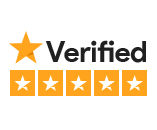 ---
Smart Intelligent and Interactive Cat Toy Ball
Your cat will never be bored again!
Is your cat missing a friend to play with? Let our smart toy ball kill off the boredom immediately! It keeps your cat entertained while you're at work and is easily rechargeable with a USB cable. Thanks to its unpredictable movement, your cat will have fun playing with it for years to come! Attach different accessories to make it even more interesting.
Long battery life
Built-in catnip
Self-rotating
Unpredictable movement
Built-in LED lights
Solid material - hard to break
We are a Canadian company and all orders ship quickly for FREE with Tracking here.  Your order supports a family owned and operated business.  For 24/7 customer service, email contact@yourcatneeds.com.

This section doesn't currently include any content. Add content to this section using the sidebar.