"This is exactly what I have been searching for! I bought this product, and now it has made my life easier and my cat happier." - Ashlyn, USA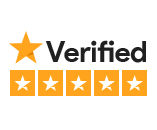 ---
Looking for the ultimate smart toy for your cat?
Look no futher! This interactive toy ball will never fail to occupy your cat. Thanks to its relistic sounds, cats can't stop playing with it! Choose from bird (pink), frog (green), or cricket (yellow) sounds, whatever excites your cat the most. 
Additionally to the sound, there is a catnip inside the ball, meaning that not only the sound is going to catch your cat's attention, but also the catnip. Nothing special for us humans - we can't even smell it - but irresistable for cats.
Made from sustainable and non-toxic material
Endless fun for your cat
Catnip and realistic sounds 
Order now and benefit from an amazing Black Friday discount!

This section doesn't currently include any content. Add content to this section using the sidebar.