"This is exactly what I have been searching for! I bought this product, and now it has made my life easier and my cat happier." - Ashlyn, USA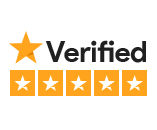 ---
#1 Smart Large Intelligent Cat Litter Box - Automatic Deodorant Toilet Training Kit

Introducing our Smart Large Intelligent Cat Litter Box, the ultimate solution for your feline friend's needs. This isn't just a litter box; it's a revolution in pet care technology. Designed with your cat's comfort and hygiene in mind, it's the perfect addition to any pet-friendly household.
Our Intelligent Cat Litter Box is more than just a place for your cat to do its business. It's a fully automated, self-cleaning toilet training kit that ensures your pet's waste is handled in the most hygienic way possible. No more unpleasant odors or messy cleanups. The automatic deodorant system neutralizes odors, keeping your home fresh and clean.
The large size of the litter box provides ample space for your cat, ensuring they feel comfortable and secure. It's suitable for cats of all sizes and breeds. The intelligent design recognizes when your cat has used the box and initiates the cleaning process, separating waste from clean litter.
Smart Intelligent Cat Litter Box Features:
USB built-in charging,2300mAh large capacity battery, use 5V2A charger to measure
Smart sensors,infrared sensor built-in sensor and a sensor sensing odor, 24h automatically sensing.
Touch to start and digital display, Higher than 15%, it intelligently senses and releases the fresh air factor.
We are a Canadian company and all orders ship quickly for FREE with Tracking here.  Your order supports a family owned and operated business.  For 24/7 customer service, email contact@yourcatneeds.com.

Me and my cat had a pretty hut.
My cat loves it so much that now lives in it every day!
This section doesn't currently include any content. Add content to this section using the sidebar.