"This is exactly what I have been searching for! I bought this product, and now it has made my life easier and my cat happier." - Ashlyn, USA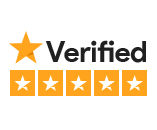 ---
🐱Say Goodbye To Scratched Furniture🐱
Tired of your cat turning your furniture into confetti?
To protect your home furnishings, invest in a quality cat scratcher to redirect your feline's natural scratching instincts.
Introducing the Sphere Scratcher™ - a one-of-a-kind cat scratcher your feline friend will adore! Ensure your furniture remains pristine by channeling your cat's scratching instincts towards this enticing tool.
Let it be the answer to your cat's boredom, keeping them engaged and away from scratching your beloved home items.
Presenting a blend of style and utility for your feline friend. This scratcher, adorned with woven sisal rope encompassing a durable sphere on a sleek wooden stand, provides abundant areas for your cat to satisfy their clawing urges.
Crafted specifically for your feline, the Sphere Scratcher™ not only serves as a scratch surface but also fosters healthy nail development, muscle toning, and stress relief.
The Sphere Scratcher™ goes beyond mere scratching — it's a holistic solution for your cat's well-being. This dynamic toy offers both physical exercise and mental stimulation, ensuring even the most laid-back feline stays engaged.
Trust in the Sphere Scratcher™ to nurture an active and wholesome lifestyle for your beloved cat.
Benefits:
🐾Harmony in the Home - Our top-tier, adorable scratcher not only keeps your cat from ruining furniture but also seamlessly blends with any room decor.
🐾Endless Entertainment - With the Sphere Scratcher™, bid goodbye to feline boredom. It promises continual engagement, ensuring your cat's day is filled with play.
🐾Built to Last - Crafted from durable woven sisal rope, it's designed to withstand even the fiercest claws. Say no to subpar materials and yes to quality.
🐾Sturdy by Design - Thanks to its wooden base and securely anchored posts, this scratcher stands firm, even against the most enthusiastic nail sessions.
🐾Thriving Feline Companion - Promoting both physical and mental stimulation, the Sphere Scratcher™ is the ticket to a healthier, happier cat.
Due to huge demand, we are officially running low on this product.
Click the "ADD TO CART" button to place your order while supplies last!
If you aren't in LOVE with your purchase, just let us know within 30 days and you will receive a stress-free refund.
We are a Canadian company and all orders ship quickly for 
FREE
 with Tracking 
here
.  Your order supports a family owned and operated business.  For 24/7 customer service, email 
contact@yourcatneeds.com
.

It is very cool and practical and I hope my kitten will play with it as soon as possible.
A very interesting simulator for kittens, but our cat has already outgrown it.
Very good product and fast shipping
Small scratching post, suitable for kittens
Easy to Assemble
I love it and more because I had to put it together which was easy to do I hope my cats play with it. It's beautiful.
This section doesn't currently include any content. Add content to this section using the sidebar.