"This is exactly what I have been searching for! I bought this product, and now it has made my life easier and my cat happier." - Ashlyn, USA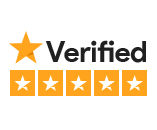 ---

All right. It works well.
ok, works perfect, could be some more u/min
Very good product. The nail file arrived in perfect condition and works well. The material is of great quality. It's very easy to use on my cat. I recommend it.
Great quality electric cutter, very quiet, perfect for finishing nails in cats and dogs. I recommend the purchase of this product.
This section doesn't currently include any content. Add content to this section using the sidebar.